Borax ( Boron ) - Micronutrient - Boron 10.5%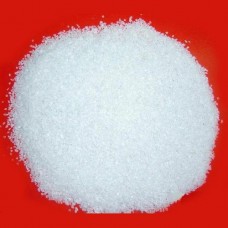 Borax
Borax, also known as sodium borate, sodium tetraborate, or disodium tetraborate, is an important boron compound, a mineral, and a salt of boric acid. Powdered borax is white, consisting of soft colorless crystals that dissolve easily in water.
Boron is one of seven essential micronutrients vital to fertilization, fruit and seed production. But it's a micronutrient with macro effects. Boron deficiency is the most widespread of all crop deficiencies, affecting almost all major crops grown around the world.
Borax is the world's leading supplier of borates into the agricultural industry. We've been at the forefront of crop research since 1940, and offer the best product quality, technical expertise, supply reliability and customer service the world has to offer.
Boron is an essential element for all plants, and vital to maximizing crop quality and yield. Application methods, amounts and schedules vary for each crop. Boron should be present in all soils in trace amounts, but boron deficiency is very widespread. Contact your local Borax representative to determine boron needs in your geographic region.

Borax is the acknowledged world leader in borate handling and processing, as well as research into boron's properties and applications.

The product offer here is 25 Kg Pack
Use for Agriculture Purpose only